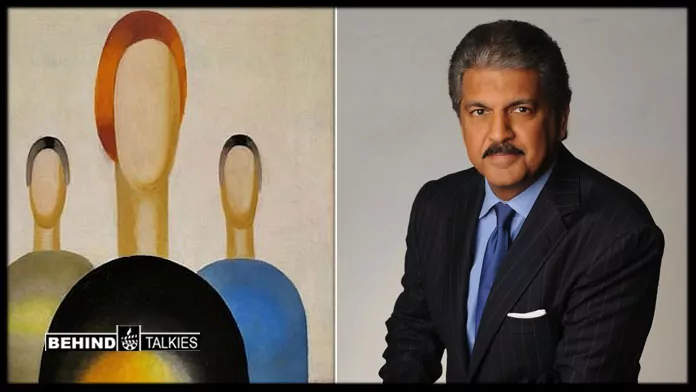 If we have a pen or a sketch during our childhood, we would show our artistic skills by scribbling something on it by drawing eyes nose, or something. Preparing the images of leaders or any person in the books or newspapers or something else is not going to cause much loss. But weary security scribbled in a sketch insured for 7 crores 49 lakhs, not on plain paper!
The painting, entitled 'Three Figures' on display at the Yeltsin Centre in Russia, was painted by the famous painter Anna Lebrosia between 1932-1934. Images that do not specify anything are particularly that belong to non-objective type variety.
In this painting, there are three humans without any parts in the face. In the two portraits of the painting, the 60-year-old security of the exhibition drew two eyes with a ballpoint pen. The true value of the painting is unknown. But the sum insured for the painting is Rs 7 crore 49 lakh in Indian currency. Authorities sent the painting to Moscow the next day after noticing the mistake. Work is underway to remove the ballpoint prints without altering the antiquity of the painting.
The work, which seemed complete to art critics, maybe seemed incomplete to the security. To get back the old one it cost approximately 2,50,000 in Indian rupees. The security is an employee of a private security service company. No other information has been released about him.
Many commented on the incident in Russia, Mahindra Group Chairman, Anand Mahindra shared the message on his Twitter page, "Why do you bother. Turn that new work (post-eye painting) into NFT!" sarcastically.