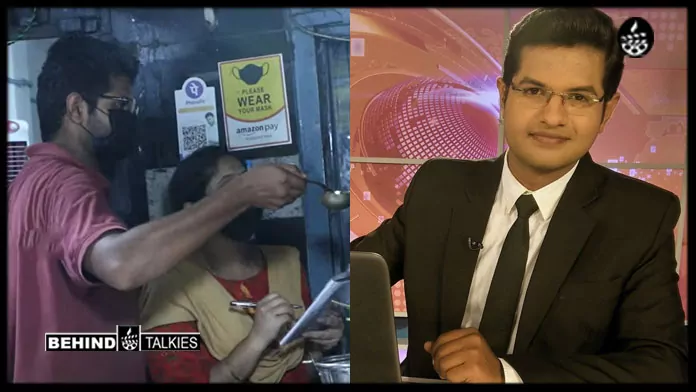 News Readers are becoming popular among the people along with television and silver screen celebrities. Recently there has been a separate fan base for newsreaders. Vasanth Subramaniam is a popular newsreader in that category. He is an engineering graduate and entered the media as a newsreader. He has also worked as a radio jockey for some time. However, he became popular among the people as a newsreader. He has been a newsreader on many channels. Then he was not on media. Many were questioning this.
Many people did not know about him. Vasanth, who worked as a newsreader on a popular television channel, has quit his job and is now running a restaurant named 'Nayam Kari Idli'. In this case, he was recently interviewed by a popular channel. In it, he shares about his departure from the media and the hotel business.
Interview with Newsreader Vasanth:
"I initially studied engineering and then got into media. Then I worked in radio, news, etc… I longed to do a business somehow. That's when I thought I should start this cafe. At first, my aunt was looking after this hotel. She couldn't maintain it alone. you have to do a job with full commitment. That's why I left the job in media.
Reason for the start-up:
Not only that but I love cooking and I have been cooking for 40 of us at home. It was with that experience and desire that I started doing the hotel business. At first, it was a new experience. Now I'm used to it. Many questioned why I left the job in the ac room and sweats near the stove but that doesn't matter. I love cooking from the beginning. So, I never had any difficulty with everything like that.
Hotel Cooking Method:
It is my wish to do this. We started this and have been going well until now. We cook nonveg completely. I will take care of everything. Only then do I feel satisfied. The only thing that makes me feel relaxed is the positive feedback from the customers. Similarly, I will be happy if the customers identify me as a newsreader.
Vasanth said about the hotel:
The only reason I left the media was that I wanted to start a business and achieve something and nothing more. That's why I quit my job. We started this shop while I was a newsreader. Currently, our business is going well. Our customers are well satisfied. The video of his interview is currently going viral on social media.