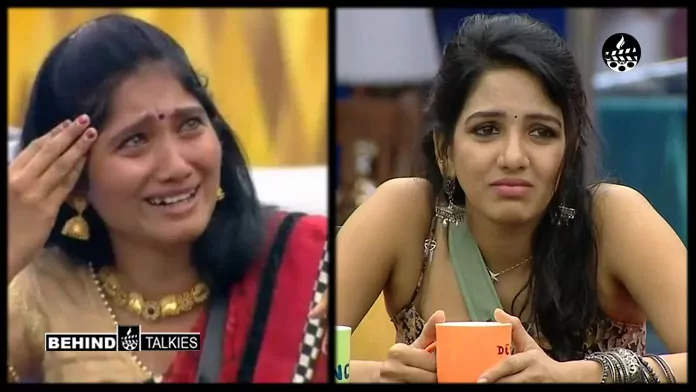 Pavani Reddy captured the hearts of Tamil people through the Bigg boss show. she was also popular in television media with the serial Chinna Thambi. She has also acted in a Tamil movie Vajram, Telugu movies, and serials. Meanwhile, she married actor Pradeep in 2016.
But Pradeep's suicide shocked everyone. Pavani took a break from the media and now she continues to act in the Telugu serials. Starting from the first days Pavani was trapped in the problems and was saved after getting nominated 11 times.
Bigg Boss finale:
Pavani Reddy, Priyanka, Raju, Niroop, and Amir were the finalists of Bigg Boss Tamil season 5. Raju became the title winner as expected. Priyanka and Pavani came out with the consequent places. It has become a custom of having a love story in every season of Bigg boss. In that sense, Abhinay and Pavani was the talk of controversy.
Pavani Abhinay controversy:
When housemates questioned her, she said that she doesn't love anyone and also hates the way Abhinay behaves. This was shown to the housemates as a video by Kamal which created a fuss on social media. In this situation, Pavani's complaint about Bigg boss goes viral.
Video about Pavani and Abhinay:
Pavani complaints Big boss for the fan's questioning on the controversy. Everyone is well known about the issue between Pavani and Abhinay. Many videos have been shown regarding this. But when Pavani speaks about Abhinay, her words were edited and not with the actual flow, she says.
Viral video :
Her video goes viral in similar to Julie's complaint in the first season. Julie asked for the video before 5 seconds of the actual video which Bigg boss cast. Likewise Bigg boss is editing the contents for the TRP rating which may cause unwanted issues in the lives of the people involved.