Sangeeta Sornalingam is the wife of leading actor Thalapathy Vijay and the daughter of Tamil Industrialist from Srilanka. Her family was settled in the UK. After seeing Vijay's film Poove Unakkaga released during the year 1996 she was very impressed and became his fan. One day during shooting Sangeeta came to see Vijay and he greeted her personally. they chatted for a while about various things. Let's find out Sangeeta Personal details, Sangeeta-Vijay Marriage, Past Love, and other details.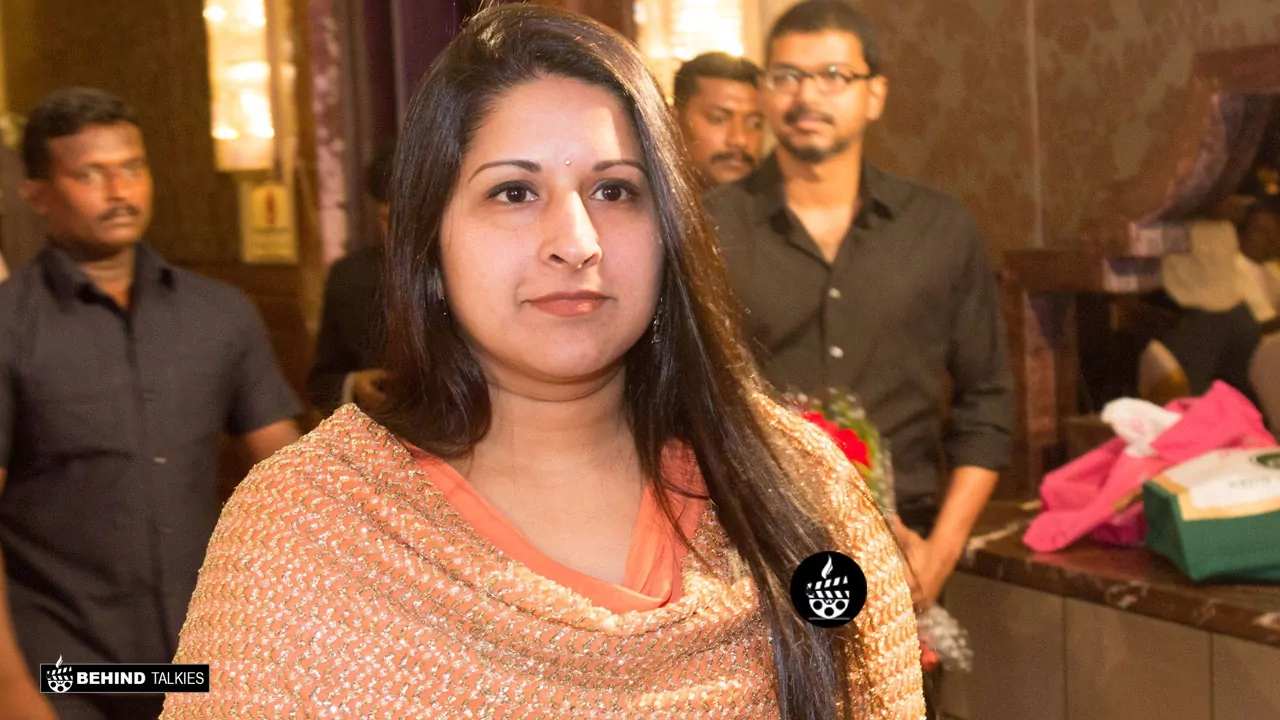 Name
Sangeeta
Real Name
Sangeeta Vijay
Profession
Home Maker
Date of Birth
N/A
Age
N/A
Father Name
Sornalingam
Mother Name
 N/A
Married
Yes
Husband Name
Vijay
Family
Son:  Jason Sanjay
Daughter: Divya Sasha
Educational Qualification
Bachelor Degree in UK
Religion
Hindu
College
 N/A
Age
35 as of 2018
Hometown
Srilanka
Nationality
Indian
Current City
Chennai, India
Sangeeta Vijay Personal Details
Sangeeta Sornalingam is the real name of Sangeeta who is also called as Sangeeta Vijay in her family and by close friends. She is basically an Industrialist by Profession and belongs to Hindu Origin. She hails from Srilanka and settled in the UK. She completed her graduation and currently lives in Chennai. She has two children's. Jason Vijay, her younger son and Divya Sasha, her daughter.
Also Read: Vijay Sethupathi Wife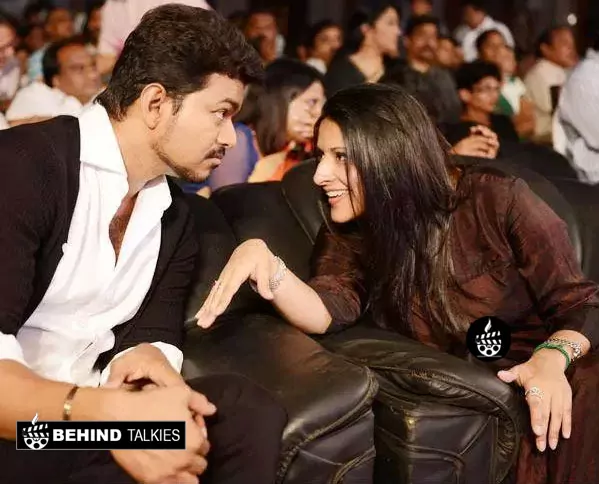 Sangeeta Vijay Marriage
Sangeeta was very much impressed by Vijay's role in the film Poovae Unakkaga. So she personally came to praise him for his acting in the film during one of his film shooting in Chennai. Vijay greeted her pleasantly and they chatted for a while. Since then she made visits to Chennai numerous times to see Vijay for praising his work. Her gesture made Vijay make her visit his home and asked her about the same.
She was very happy and gladly accepted to visit his home the next time to spend some time with his parents. Her first meeting with his parents left a strong impression on them about her. She stayed back in Chennai for some time and Vijay started liking her presence which he never expressed. Vijay again invited Sangeeta to his home and this time his parents have found the daughter-in-law and a perfect girl for their son.
Shoba Chandrasekhar, Vijay's mother directly asked Sangeeta whether she would like to marry her son. She gladly agreed to the marriage. Later Vijay's parents visited London to speak about Sangeeta-Vijay marriage with her parents for which they accepted happily and the marriage is fixed. they both tied the knot on 25 August 1999 as per both Hindu as well as Christian tradition.
Also Check: Sara Ali Khan Wiki
Past Love of Sangeeta: As per reports, Sangeeta had affair with Jai Akash, her ex-boyfriend.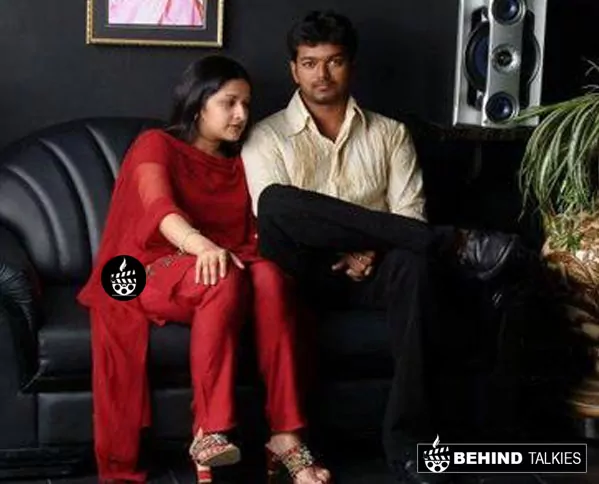 Lesser Known Facts about Sangeeta Vijay
During 1998, her ex-boyfriend Jai Akash attacked Vijay in London.
She is an active user of social media especially Facebook.
She is very close to actress Shalini Ajith.
Sangeeta attends all the function of her husband Vijay.
Her first son Sanjay born in 2000 in London and her daughter Divya born in 2005 in Chennai.
Before marriage, she actually fell in love with Vijay.
Vijay calls her sweetly as Geeta.
Sangeeta is two years elder to her husband Vijay.
She attends all the functions of the film industry like movie launches, audio releases and family functions.
Before marriage, she spends some quality time with Vijay during the film shoot.