The video of actor and journalist Bayilvan Ranganathan saying that Priyanka has got the divorce caused great controversy. Actor Bayilvan Ranganathan is a popular actor who has acted in various Tamil films as a villain. He has been acting in films regularly and is also a journalist. It should be said that he is famous for raising various controversial things about the actors and actresses often. Recently he said, many actresses have been adjusting to getting a chance in cinema and have been posting many glamourous photos on their social networking sites to attract more opportunities.
All the actresses of early times relied solely on talent. But, the existing actresses are relying on their glamor. He created a controversy by mentioning the names of Amala Paul, Tamanna, Rashmika, Shalini Pandey, Malvika Mohanan, Regina and said that they were doing photo shoots to show off their bodies to get the opportunity.
Radhika fights on the road:
As well as even recently he spoke badly about Radhika's mother. Radhika, who saw him walking on the beach after that, was even involved in a squabble with him. In such a situation, he spoke about Vijay TV presenter and Bigg Boss Tamil contestant Priyanka saying that she is divorced.
Has Priyanka divorced?
Talking about this, he said that Priyanka's husband Praveen works in Vijay Television. Also, he was the one who identified Priyanka to Vijay TV. So, Priyanka married him out of gratitude. The two lived happily ever after. But, she has garnered more money and fame than him. This caused Priyanka to become conceit about her growth and problems arose between them.
Priyanka in solitude:
They two have been living apart for several months. It was at this point that Priyanka got a call from Bigg Boss where Priyanka did not even talk about her husband. Priyanka who came out of Big Boss should have gone by herself to see her husband but she went to her mother's house.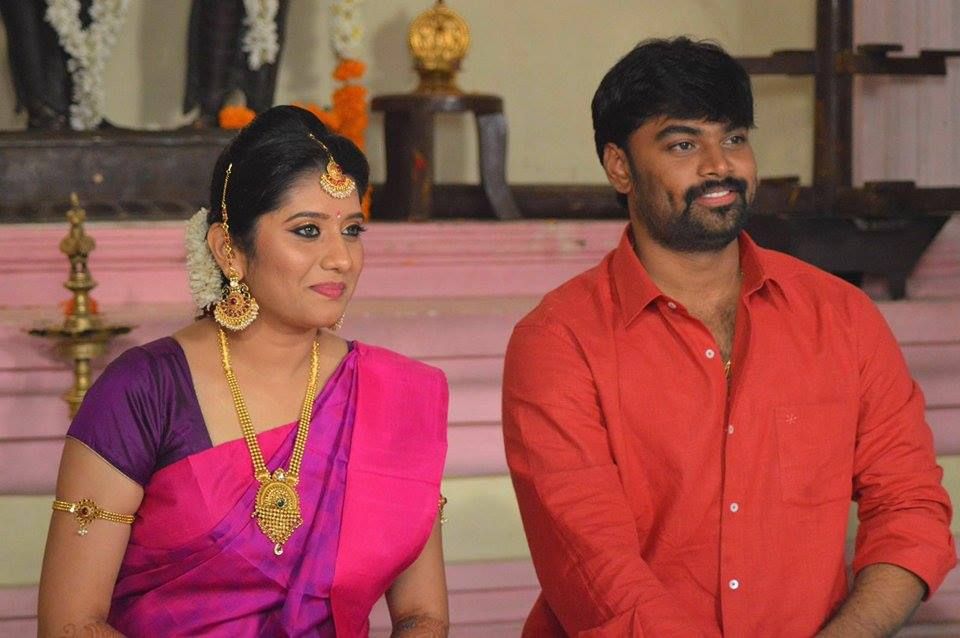 Family court case:
Thus, many of Priyanka's activists claim that she sent a divorce notice to her husband and the case is in the family court. She would have met her husband or he would have met her if both were in love but they did not have any meet-up after Bigg Boss, Bayilvan said.