Narins aka Narins Beauty is a social media influencer, one of the popular DIY, beauty and fashion content creator on Youtube. She has a huge fan support on Instagram with 1.2 million followers. Narins was born in Syria and brought up in Sweden under her parent guidance. Narins Beauty full name is Narin Amara. At the age of 14, she started her Youtube channel "Narins Beauty", which has 3.1+ million subscribers now. Her famous song "Hala Ya Sidi" was uploaded 2 months back which has got 11 million views so far. This song elevates her to the next step towards stardom. Check below for more details about Narins Beauty Biography, Wiki, Net Worth, Boy Friend, age, Family, cars and much more.
Narins Beauty
Real Name
Narin Amara
Nickname
Narins Beauty
Profession
YouTuber &Social Media Influenser
Date Of Birth
April 8, 2000
Age (as in 2018)
18 Years (As of 2018)
Birth Place
Sriya
Home Town
Sweden, Europe
Family
Sisters: Sherin & Cedra

Brother: Jilalal Amara
BoyFriend
Mo Vlogs
Religion
Muslim
Zodiac Sign
Aries
Early Life & Family
Narins Beauty full name is Narin Amara. She was born on April 15th, 2000 in Syria. Her family then moved to Sweden, she and her siblings were brought up in Sweden. Though she has gained tremendous fan support across the world, She has a huge fan base in both Syria and Sweden. Narins Beauty has two sisters, name Sherin and Cedra and two brothers, name Jalal Amara and Shera Amara. As with Narins beauty, her two sister also owns a Youtube channel Sherin's beauty and Cedra's beauty with 1.5 million subscribers and 1 million subscribers. The three sisters were famous among Syrian people, they celebrated them among other great public figures with origin in the great country. Since Arabic is Narin native language, she speaks Arabic in most of her videos.
Narins Beauty Career
Narins started her Youtube channel called "Narins Beauty" on September 24th, 2014. She was just 14. Though she started the channel, she didn't posted any video on her channel. After one year, i.e 27th September 2015 she uploaded her first video sherin's beauty in her channel. Right now the video has 2.6 million views with 9000 comments.
Initially, she started her video in style of comedy vlog and challenges variety. Once she started uploading about DIY and makeup tutorials she started gaining more subscribers and views. She started to focus on Beauty and DIY tutorials, since then she has grown into both as a Youtube and Instagram sensation with millions of fans throughout the world. Narins beauty also started sharing easy Makeup Tutorial tips which were a huge hit among all the age categories.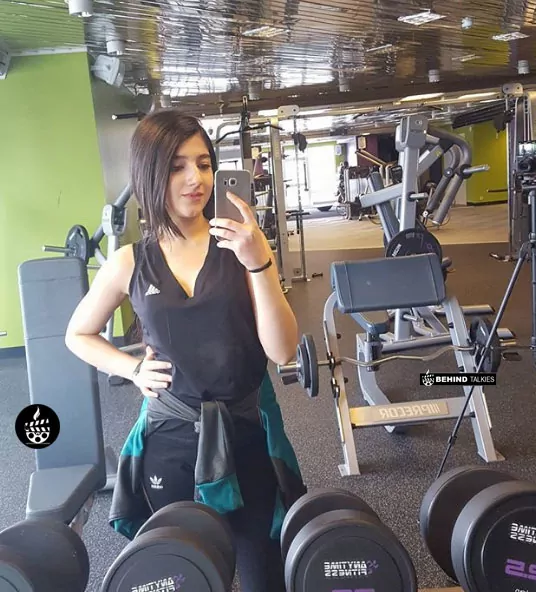 Later, Narins Beauty also started doing videos with her two sisters Sherin and Cedra. Now she also started doing some video with Mo Vlog (rumored to be Narins boyfriend) who is another social influencer, famous youtube vlogger. Today, current makeup trending is kept on updating day by day, Narins Beauty real success is based on this. She keeps her fans fully updated about current makeup culture by posting at least single video per week. If anyone wants to know about the latest makeup products and trends they can check her Youtube channel and Instagram account.
There are so many videos which have crossed over million views, more importantly, ft. Biso TV which has received 4.5 million+ views, The Zoom in Challenge, which has received 3 million+ views and ExpressFromUS got 4.4 million+ views. So far Narin uploaded 160 videos in her own channel. Apart from this she also did many videos with her sisters and brother and posted on their respective channels.
Narins Beauty released her first music video on 12 May 2018, titled "Hala Ya Sidi" which was a huge hit among her fans. It has reached over 11 million+ views and one of the most viewed videos on her channel.
Narins Beauty Net Worth
Narins Beauty has never disclosed her net worth in her videos. The major income she will receive is from YouTube Advertisement and Brand Sponsorships. Narins Beauty estimated yearly income is about $72.5k – $ 930.4k. Her total net worth is about $ 0.65 million. She has her own property and recently bought a new house at Sweden on last July 2018. She is one of the Top most social media earners in Sweden.
Narins Beauty Boyfriend
Narins has dated Bassam Ahmad. After the breakup, now there was a rumor that Narin is dating another famous YouTube Vlogger Mo Vlogs. Mo Vlogs and Narin together celebrated her 18th Birthday in Sweden and the video was also got published in his channel. Mo Vlogs owns a YouTube Channel called "Mo Vlogs" which has over 5.8 Million Subscribers. He uses to upload more about supercars, he is based out in Dubai. Narin and Mo Vlog had done a couple of videos in which "reacting to my girls new song" video has received 1.2 million+ views and "i left her *she cried*" has received 1.1 million+ views.
Narins Beauty Personal Life
Narins lives in Sweden along with her parents, two sisters and two brothers.
Narins Sisters
Sherin
Narin elder sister Sherin is also a blooming Youtube star, She too owns a Youtube channel "Sherins Beauty" which was started on Feb 2015 and got 1.5 Million+ subscribers. She posts videos related to beauty, comedy vlog and challenge variety. On Instagram, she has 578k followers. On Youtube, she has uploaded 81 videos so far.
Cedra
Narin younger sister Cedra also started her Youtube channel "Cedra's Beauty" on Feb 2015, which has got 1 Million+, subscribers, now. Though she started the channel in 2015, she uploaded her first video on Feb 2017 which has received 1 Million+ views so far. Totally she has uploaded 18 video's in her channel.
Narins Brother
Jilalal Amara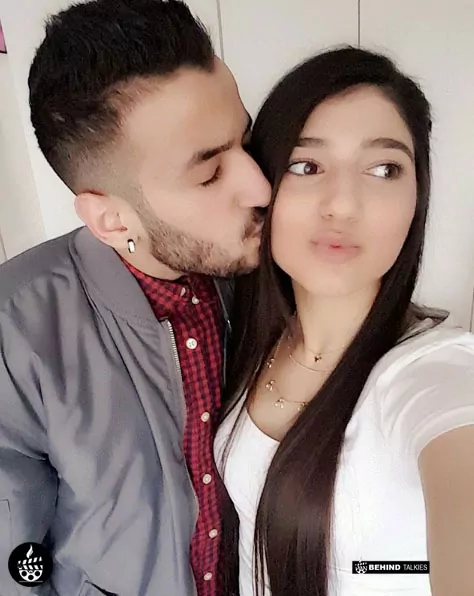 Jilalal Amara aka jiji amara, as like her three sisters he too started his career as Youtube and social media sensation. He started his Youtube channel on Aug 2016. His channel name is "Jiji Amara" with 154k subscribers.