Mahaan is riddled with flawed set-ups, emotional depth, and sticks to platitudes — both commercial and emotional.
Gandhi Mahan (Vikram) was born into a family that actively followed Gandhian principles. He was inculcated with Gandhian principles of abstinence and non-violence from an early age. For Vikram, who works as a teacher in a government school, his life has been going on without any grip for forty years. Vikram's life turns upside down when he suddenly meets his childhood friend Satyavan (Simha) and his son Rocky (Sananth) one day. Both of them are making their liquor and becoming big businessmen. Gnanam (Muthukumar), another childhood friend and politician, helps them. Vikram and Simha After many years in life the problem comes in the form of a police officer (Dhruv Vikram) named Dada. What follows is the story of 'Mahan'.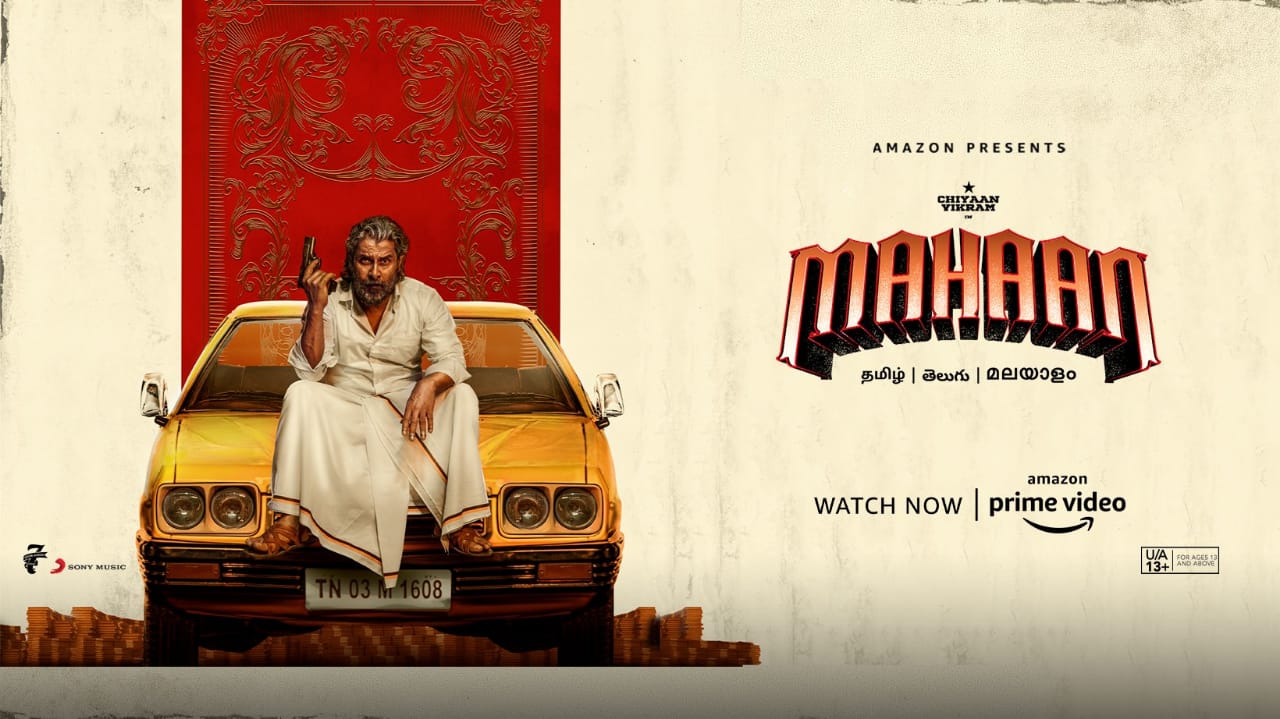 'Breaking Bad' style story that tells how an ordinary man who lives a moral life goes in the opposite direction in life. Chemistry guy in college there – Commerce guy in school here. Meth there – liquor here. But director Karthik Subbaraj is trying to polish it to suit the Tamil fans. Vikram as Gandhi Mahan. The film is all about Vikram's kingdom. He stands alone throughout the film with his flamboyant acting and subtle body language. The film is a good example of how a good artist needs a good character who can bring out his full potential. After many years of anger, tears, frustration, and happiness, the director has given the right food to Vikram's acting. The film is a real comeback for Vikram.
As seen in 'Aditya Varma', he is strong throughout the film. He has the same rigid body language even in the small flashback scene where he is shown studying in college. Only by shaving can one know that he is a student. Is over-acting in some places? Vikram has a chance to shine in the future if he chooses a path for himself without copying it like acting and dancing. Subbaraj films do Simha not know where acting and body language come from. He has also shown excellent performance alongside Vikram. Apart from these, Simran, Muthukumar, and have all done their job flawlessly.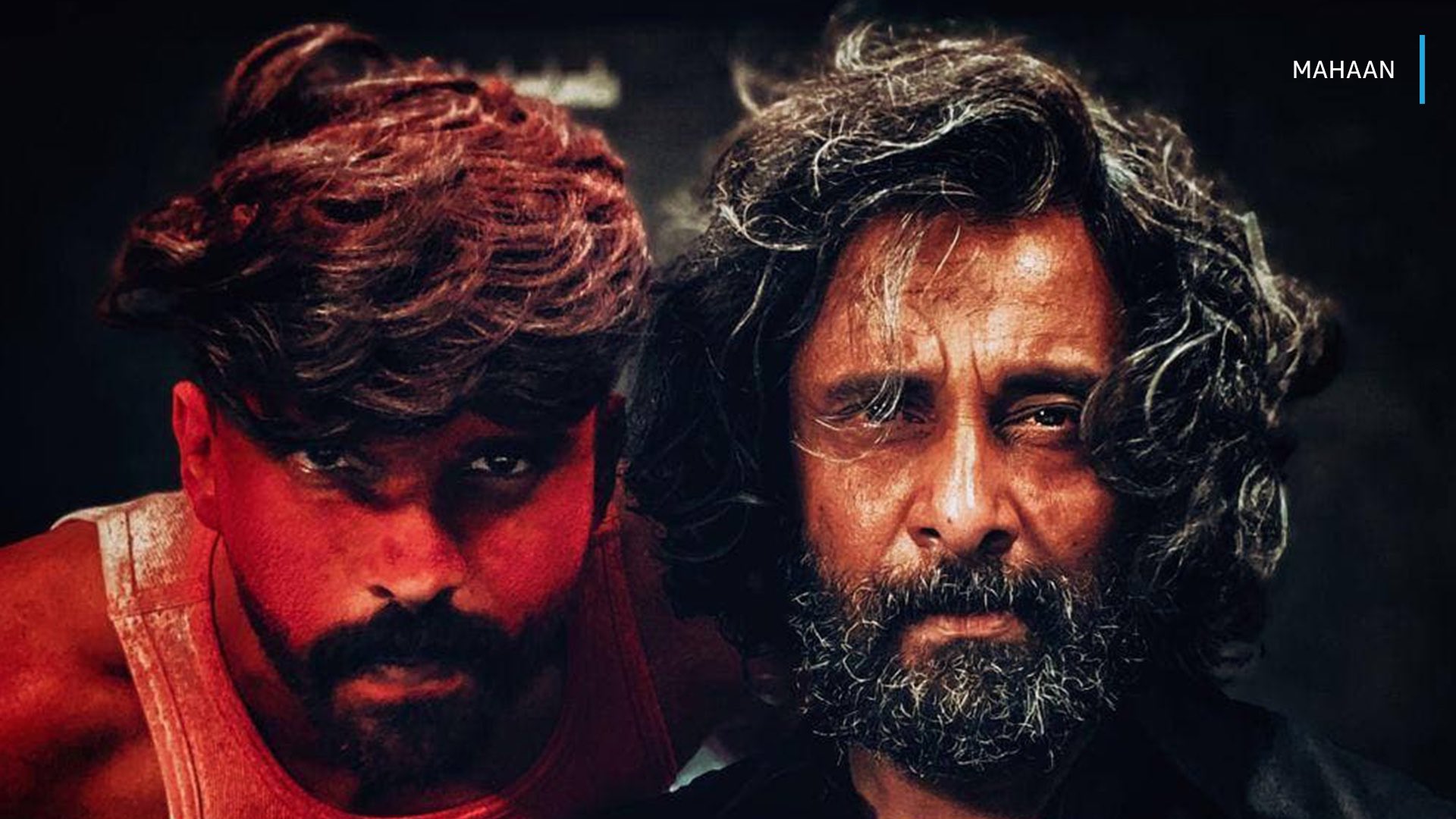 The first 20 minutes of the film, from the flashbacks of the early 60s to the meeting with Simha, go on unabated. After Vikram's development, the screenplay starts to stumble as the story enters a gangster arena as a liquor product. It is okay to meet childhood friends Vikram and could not accept meeting Muthukumar in the same way. entry only during the break of the film. The screenplay then curls up again to warm up. – Pole Simha's the same scenes that came up as chase chases are coming back again and again. Many scenes are set up to be easily guessed.
The father-son sentimental scenes that come throughout the second half have no impact on viewers. The twist that usually comes at the end of films is also not taken seriously. The final 20 minutes of the film are enjoyable. Some good moments are coming up sporadically in the film. They also disappear from our memory when the film ends due to the weakness of the screenplay. Karthik Subbaraj's films have always played with irony. In Jigarthanda, he found irony in a gangster who found his calling as a comedian. The pizza had a man who was terrified of ghosts, cook up a great ghost story to cover up a theft. Iraivi was a film about female empowerment but told through the male characters. Even his short film in the anthology Navarasa looks at 'peace' from an ironic vantage point, an ongoing war. Mahaan is the latest addition to the list. But with its flawed set-ups and a lack of emotional depth, it doesn't become a very memorable one.