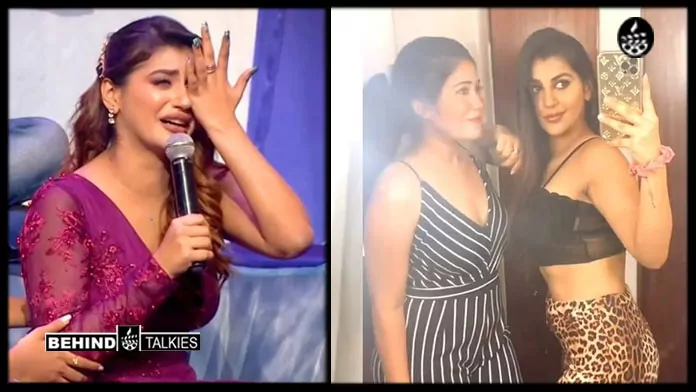 Yashika who has now returned to normalcy after recovering conducted a "Ask Me Anything" session with her followers on Twitter. One user wrote "What is the status of that drink and drive accident case?? How do you feel after killing your friend?" she gave a reply filled with dejection and disappointment.
Yashika said that reports confirmed her state of not consuming alcohol while driving and asked the Twitter user not to spread rumors without knowing proper information. The actress also said that she would have gone instead of surviving with fractures, after seeing such questions.
Yashika back to form:
Yashika, after going through a three-month hospitalization, is back online and is pretty much busy uploading posts from her photoshoots. She is also updating about her daily routines, movie updates through her official Instagram handle through which she is enjoying 2.7 million-plus followers.
Terrific accident:
The former Bigg Boss contestant was getting treatment after meeting with an accident that took place at the midnight at East Coast Road near Mahabalipuram. People who have near rescued them and rushed them to the emergency care unit at Poonjeri. Valli Chetty Bhavani was declared dead and the other three were getting treated at the hospital. Reports suggested that Bhavani was sitting in the front seat whereas the other two traveling by sitting in the rear. Yashika suffered injuries to the neck and fractures to the hip. The two other men are safe with minor injuries, reports said.
Yashika's reply:
On Wednesday, Yashika came up with a tweet conducting an "Ask Me Anything" session with her followers. A follower asked about the status of her "drunk and drive" and went to ask about how she felt after killing her friend. Replying to him, Yashika said "it's not a *drink * n drive. As I was unconscious when I was taken to apollo hospital. N reports also claim to confirm that I wasn't drunk. Before just judging anything without any proper information don't spread rumors. Wish dint have these fractures n could have gone instead"