[vc_tta_tabs][vc_tta_section title="Overview" tab_id="Overviews3bc4-8bb9″]
Ponnambalam is a Tamil movie villain and supporting actor. Here we have Ponnambalam Wiki, DOB, Movie list, Latest images, photos, Family, age and much more details.
Ponnambalam
| | |
| --- | --- |
| Real Name | Ponnambalam |
| Nickname | Nil |
| Profession | Actor, Politician, Stunt man |
| Personal Life | |
| Date Of Birth | 11-11-1963 |
| Age (as in 2018) | 54 Years |
| Birth Place | Chennai |
| Zodiac Sign | Virgo |
| School | Yet to be updated |
| College | Yet to be updated |
| Debut | Kaliyugam |
| Family | Yet to be updated |
| Religion | Yet to be updated |
| Address | T nagar, Chennai |
Ponnambalam was born on 11 November 1963 in Chennai. Basically he was a sports person and interested in gymnastics. He was a national high-jump champion too. Later he entered into Tamil cinema industry and acted in many films and he entered into politics too.
Ponnambalam Carrer:
In 1988 Ponnambalam entered in to Tamil cinema industry and from there he is doing many films. Initially he was stunt man and after than he played a lead villain role in many films. The Villian role he played in Walter Vetrivel film(1993) had made him a well know cine celebrity in Tamil nadu. He worked with many leading hero's like Superstar Rajinikanth, Kamalhasan, Vijay, Ajith and many others. With Rajini Kanth he acted in The film Muthu and Arunachalam . With Kaml he acted in Apoorva Sagodharargal and Michael Madana Kama Rajan. With Vijay he acted in Thulladhamanamum thullum, Senthura pandi and Bagavathi. With Ajith he acted in Mugavari and Anjaneya.
Ponnambalam Bigg Boss Tamil season 2
Apart from Tamil films he also acted in Malayalam and Telugu films. The role he played in Nattamai film (1994) was tremendous.
Ponnambalam approximately acted in more than 100 films but he had not acted as hero in any of the film. Even though he was a famous villain actor, he started doing comedy role after 2008. He also directed a film named "Pattaya kelapu".
Actor Ponnambalam entered in to politics in February 2011. He joined in AIADMK and supported that party for a long time. In 2017 he joined into BJP after the death of Jayalalitha. In that press meet he said that BJP government to trying to support and help people so I'm joining in this party. ADMK was good till Jayalalitha was alive. After that there is no discipline in party. This is what he said at that time.
Ponnambalam Family:
Ponnambalam had six sisters who helped them to enter into cinema industry. Currently he is stayin in Tnagar Chennai with his family members. He had one daughter and son. His son is studying 2nd year Mechanical engineering.
Ponnambalam in Bigg Boss Tamil :
Bigg Boss Day 1:
Ponnambalam entered as second contestant in Bigg Boss Tamil season 2. In Bigg Boss intro stage Ponnambalam wife said that he won't allow his family members when he was hospitalized during injury in shooting spot. So now we got a chance to see him how to actually manage when he was without us. In the Bigg Boss stage Ponnambalam shared few things about his cinema experience with actor Kamal hasan. He said that Kamal had given a actor chance to him in the film Michale mathana kamarajan and he thanked Kamal for that in Bigg Boss stage.
He entered in to Bigg boss house saying Jai sree Ram. Yasika said hi to him. He does not know in what film Yasika acted. So he asked about that with her.
Ponnambalam Movie List:
1988 – Kaliyugam, Moonnam Mura, Orkkapurathu
1989 – Apoorva Sagodharargal, Vetri Vizha
1990 – Michael Madana Kama Rajan
1991 – Vetri Padigal, Pudhu Manithan, Moondrezhuthil En Moochirukkum
1992 – Naangal, Gharana Mogudu, Thangarasu, Bharathan, Naalaya Seidhi, Kottai Vaasal, Ellaichami, Samundi
1993 – Walter Vetrivel, Allari Priyudu, Pettredutha Pillai, Airport, Maamiyar Veedu, Kizhakke Varum Paattu, Sendhoorapandi
1994 – Mugguru Monagallu, Honest Raj, Indhu, Kambolam, Chinna, Thai Maaman, Periya Marudhu, Nattamai, Nila
1995 – Coolie, Marumagan, Gandhi Pirantha Mann, Periya Kudumbam, Muthu, Chandralekha
1996 – Indian, Namma Ooru Raasa, Senathipathi
1997 – Hitler, Dharma Chakkaram, Mannava, Aravindhan, Arunachalam, Vallal, Adimai Changili, Janakiraman
1998 – Pavitra Prema, Dharma, Simmarasi, Urimai Por, Veeram Vilanja Mannu
1999 – Thulladha Manamum Thullum, Chinna Durai, Ullathai Killathe, Rajasthan, Kummi Paattu, Kanave Kalaiyadhe, Amarkalam, Kannupada Poguthaiya, Kanmani Unakkaga, Azhagarsamy
2000 – Thirunelveli, Mugavaree, Thai Poranthachu, Sudhandhiram, Krodh, Nuvvu Vastavani, Vallarasu, Pennin Manathai Thottu, Choosoddaam Randi, Maayi
2001 – Looty, En Purushan Kuzhandhai Maadhiri, Eduruleni Manishi, Sri Raja Rajeshwari, Nayak, Thavasi, Azhagana Naatkal
2002 – Vivaramana Aalu, Raajjiyam, Thamizh, Bagavathi, Gummalam, Jaya
2003 – Ramachandra, Saamy, Palnati Brahmanayudu, Thennavan, Diwan, Chokka Thangam, Anjaneya
2004 – Jai, Ghilli, Pedababu, Arul, Jana, Arasatchi, Giri, Bose, Aai
2005 – Devathayai Kanden, Chinna, Mannin Maindhan, Kannadi Pookal, Super Da
2006 – Saravana, Veerabhadra, Suyetchai MLA, Perarasu, Varalaru
2007 – Ninaithu Ninaithu Parthen, Andaala Amitabh Bachchan, Aarya, Malaikottai, Police Story 2
2008 – Vaitheeswaran, Pattaya Kilappu
2009 – Thee, Madurai Sambavam, Oru Kadhalan Oru Kadhali
2010 – Thamizh Padam, Nagaram
2011 – Bhavani IPS, Ponnar Shankar, Mudhal Idam
2012 – Maasi, Mattuthavani, Ullam
2013 – Keeripulla
2014 – Madhavanum MalarVizhium
2016 – Enakku Innoru Per Irukku, Parandhu Sella Vaa
2017 – 12-12-1950, Aadu 2
2018 – Pei Irukka Illaya
Ponnambalam Latest Images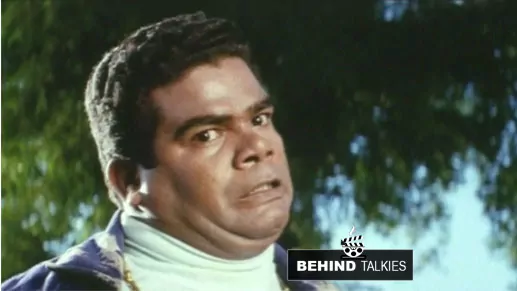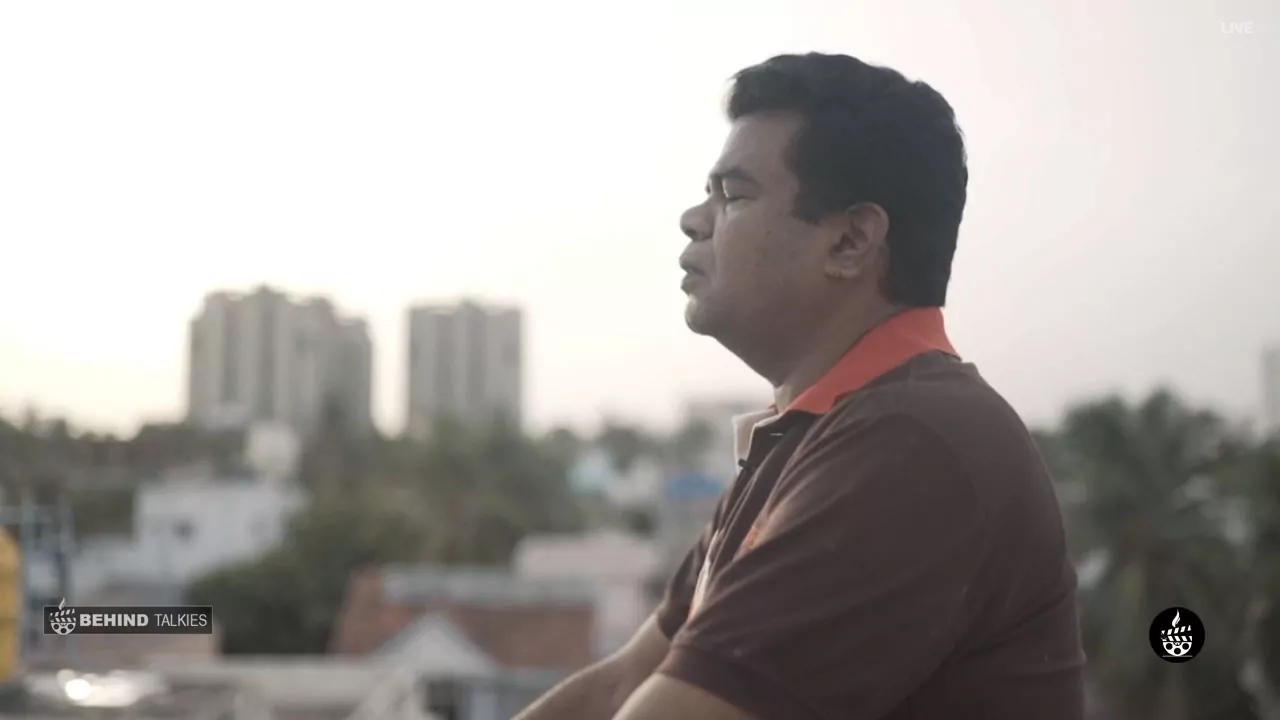 [/vc_tta_section][/vc_tta_tabs]